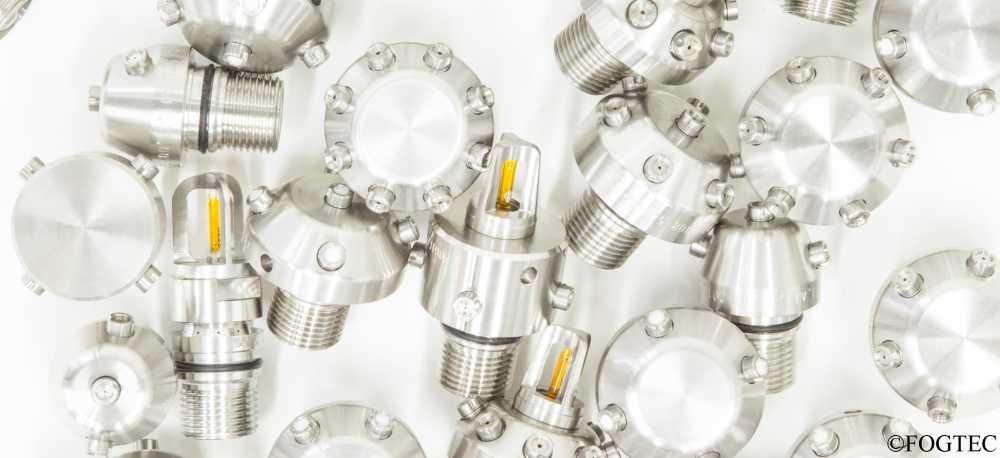 FOGTEC High Pressure Water Mist
Same Day Dispatch on
Orders placed before 2 PM
Secure Payments
Major Credit Cards Accepted
FOGTEC High Pressure Water Mist
Flameskill is a UK distributor for FOGTEC High-pressure water mist systems.
People, assets, and buildings are protected quickly and with far less water damage when compared to a traditional sprinkler system.  Using just 10% of the water a traditional sprinkler system would use, FOGTEC is the perfect choice for upgrade works and new systems requiring a smaller water tank.
FOGTEC systems operate at pressures between 50 to 200 bar. The high pressure atomises water generating a massive reaction surface area and therefore resulting in extremely efficient cooling. Energy is withdrawn from the fire rapidly and effectively. The cooling effect protects people and property from the effects of radiated heat.  High-pressure water mist systems also reduce damage from smoke as they clean particles in the air, removing smoke.
FOGTEC water mist systems can be operated by various methods.  Electric and diesel pumps are an option alongside water and nitrogen cylinders with a connecting manifold.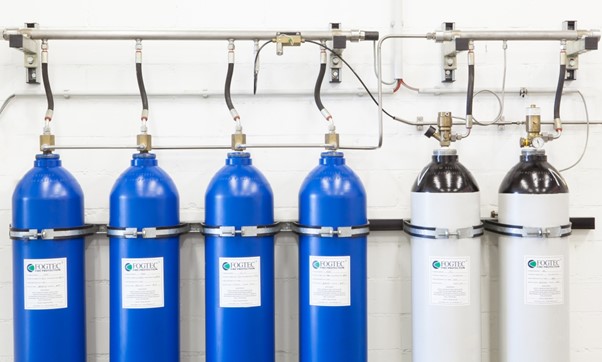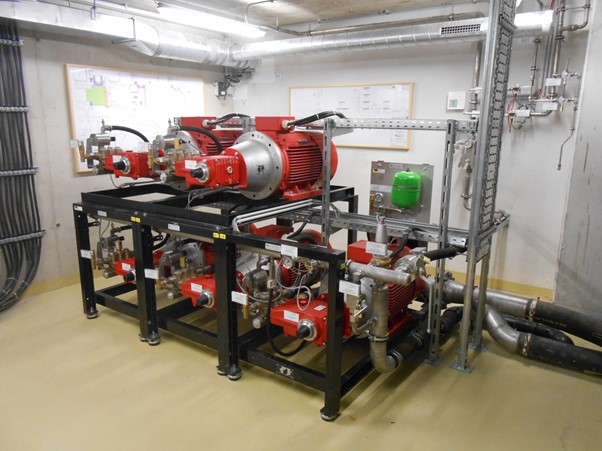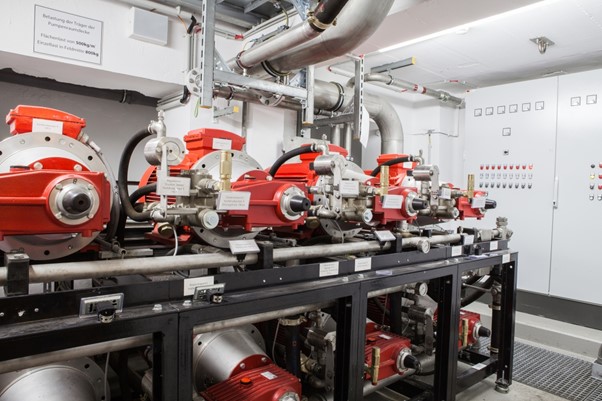 Nozzles
Special water mist nozzles are the heart of every FOGTEC system. Water is atomised via nozzle outlets, permitting variation of the spray pattern (spray angle), flow rate and droplet distribution according to the specific application.
FOGTEC misting systems are optimised for the relevant application in terms of droplet sizes used. As a result, the water mist systems are particularly effective and require only very small quantities of water, meaning the system components, including pipes and pumps, have a very small overall construction size.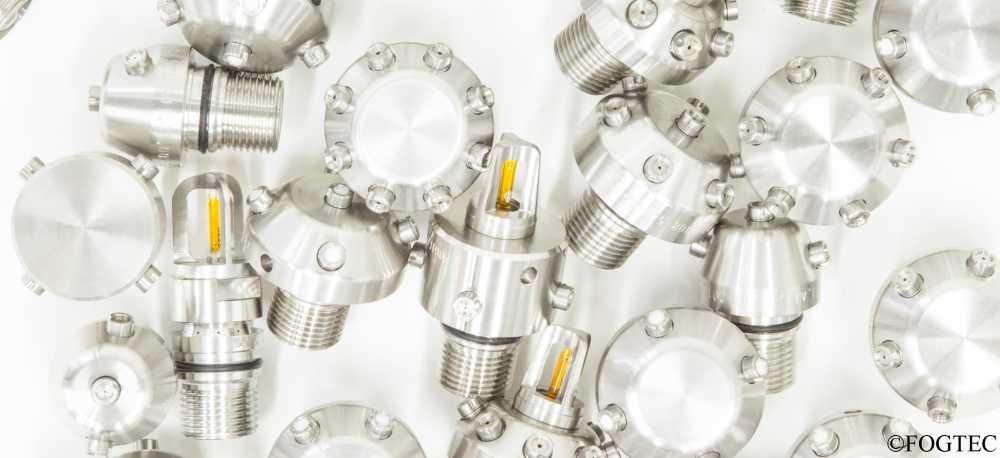 Advantages
100% environmentally friendly and completely non-hazardous for people
No pre-warning or delay is required before activation
No sealed rooms required
No area limitation
Use as room protection and to protect raised floors
Binds soot particles and washes out combustion gases
Minimal water damage
No dependency on extinguishing gas manufacturers
Extinguishing agent produces no corrosive by-products
High-pressure water mist is used in buildings for a wide variety of reasons.  Just a few of the versatile uses and building types are listed below:
Industrial and kitchen deep-fat fryers
Protection for lithium-ion battery storage
Equipment and transformer rooms
Engineer test cells
CNC Machinery and hydraulic presses
Paint shops and coating lines
Storage/production of flammable liquids
Turbines and generators
Ships and offshore platforms
Mobile fire fighting
Office buildings
Hotels
Hospitals
Archives & Museums
Historic buildings
Data centres
Server rooms
Power stations
Laboratories
Rail systems
Tunnel systems
Please contact us for any design, installation or service requirements.
T: 01638 781090
E: projects@flameskill.co.uk